"Here and Now": How to Manage Business Finances in a Crisis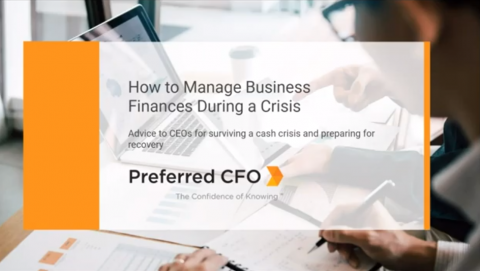 "Here and Now": How to Manage Business Finances in a Crisis
Managing business finances is an ongoing challenge, but it becomes particularly crucial during times of crisis. Whether it's an economic downturn, a global pandemic, or a sudden market shift, businesses must adapt swiftly to survive and thrive. In this article, we will explore key strategies and practical tips to effectively manage your business finances in a crisis, allowing you to navigate turbulent times with resilience and stability.
Assess and Prioritize Expenses:
The first step in managing business finances during a crisis is to conduct a thorough assessment of your expenses. Identify and categorize them into essential and non-essential categories. Essential expenses include those crucial for the daily operations and the core functioning of your business, while non-essential expenses are discretionary and can be temporarily cut back or eliminated.
By scrutinizing your expenses, you can identify areas where costs can be reduced without severely impacting your business. Negotiate with vendors for better payment terms, explore cost-effective alternatives, and evaluate the necessity of every expenditure. This process will help you preserve cash flow and allocate resources where they are most needed.
Develop a Cash Flow Forecast:
Cash flow management is crucial during a crisis. Develop a detailed cash flow forecast that outlines your anticipated income and expenses over the coming months. Consider different scenarios and factor in variables such as reduced sales, delayed payments, and increased costs.
By having a clear understanding of your cash flow, you can identify potential shortfalls in advance and take proactive measures to bridge the gaps. Explore options like extending lines of credit, seeking financial assistance, or renegotiating payment terms with suppliers. This forecasting exercise will enable you to make informed decisions and ensure your business's financial stability.
Strengthen Financial Communication:
During a crisis, transparent and consistent communication is paramount. Establish regular communication channels with your financial team, investors, suppliers, and customers. Keep them informed about the steps you are taking to manage the crisis and the impact it may have on your business.
Maintaining open lines of communication fosters trust and allows for collaborative problem-solving. Seek input and suggestions from stakeholders, as they may offer valuable insights and support. Additionally, communicate with your employees to address any concerns they may have, as their morale and well-being directly impact your business's performance.
Diversify Revenue Streams:
Overreliance on a single revenue stream can leave your business vulnerable during a crisis. Explore opportunities to diversify your revenue streams to reduce risk and increase resilience. Consider expanding into new markets, launching complementary products or services, or establishing strategic partnerships.
Diversification not only enhances your business's ability to weather storms but also positions you for long-term growth. By tapping into new markets or offering additional value to your existing customer base, you can uncover new revenue opportunities and strengthen your financial position.
Explore Government Support and Funding Options:
Governments often provide support programs during times of crisis. Stay updated on government initiatives and funding opportunities that can provide financial assistance to businesses. These may include grants, loans, tax incentives, or wage subsidy programs.
Research eligibility criteria, application processes, and timelines to ensure you take advantage of available support. Engage with financial advisors or experts who can guide you through the process and help you access the necessary resources to stabilize your business.
In times of crisis, effective management of business finances is crucial for survival and future success. By assessing and prioritizing expenses, developing cash flow forecasts, strengthening financial communication, diversifying revenue streams, and exploring government support, you can navigate the challenges and position your business for recovery.
Remember, crisis situations can also present opportunities for innovation, adaptation, and growth. By staying resilient, proactive, and agile, you can emerge stronger, ensuring the long-term viability and success of your business.