Navigating the Path to an IPO: A Financial Director's Guide for 2023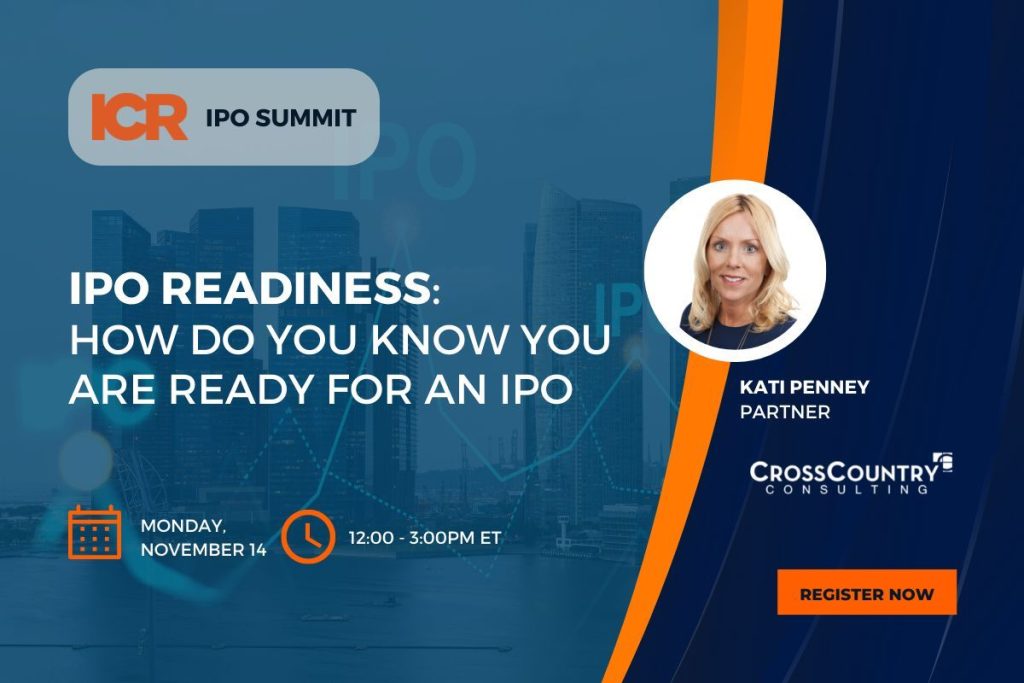 Navigating the Path to an IPO: A Financial Director's Guide for 2023
As the financial landscape continues to evolve, an initial public offering (IPO) remains a significant milestone for any company aiming to raise capital and gain access to public markets. However, taking a company public requires careful planning, diligent execution, and strategic decision-making. In this article, we will explore how a financial director can navigate the journey towards an IPO in 2023, helping their company achieve this critical objective.
Establish a Solid Financial Foundation:
Before embarking on the IPO process, it is essential to ensure that your company has a strong financial foundation. This involves implementing robust financial systems and controls, maintaining accurate and transparent financial records, and adopting standardized accounting practices. Additionally, conduct a thorough review of the company's financial statements, ensuring compliance with regulatory requirements and preparing them for public scrutiny.
Evaluate the IPO Readiness:
Assessing the company's readiness for an IPO is crucial. Engage with internal and external stakeholders, including executives, board members, legal advisors, and auditors, to evaluate the company's financial health, growth prospects, and market positioning. Determine if the company's financial metrics, such as revenue growth, profitability, and cash flow, are attractive to potential investors.
Conduct a thorough due diligence process to identify and address any potential issues that may arise during the IPO.
Build a Strong Management Team:
To instill confidence in potential investors, assemble a seasoned and capable management team. The financial director should work closely with the CEO and other executives to ensure the team possesses the necessary expertise and experience to lead the company post-IPO. Hiring experienced professionals with a track record of success in public markets, corporate governance, and investor relations can significantly enhance the company's credibility and increase its chances of a successful IPO.
Engage with Investment Banks and Advisors:
Selecting the right investment banks and advisors is critical in the IPO process. These partners will guide the company through the complex regulatory requirements, market analysis, valuation, and pricing. Financial directors should research and engage with reputable investment banks with a strong track record in IPOs and a deep understanding of the company's industry.
Collaborating with skilled legal, accounting, and public relations firms is also essential to ensure compliance with regulatory standards and manage the communication and disclosure processes effectively.
Develop a Compelling IPO Narrative:
An IPO requires the company to communicate its value proposition and growth potential to potential investors. The financial director, in collaboration with the management team, must craft a compelling IPO narrative that highlights the company's unique strengths, competitive advantages, and market opportunities. This narrative should clearly articulate the growth strategy, revenue drivers, and potential risks, assuring investors of the company's ability to generate sustainable returns.
Prepare a Robust IPO Prospectus:
The IPO prospectus serves as a comprehensive document that provides potential investors with an in-depth understanding of the company's business, financials, risks, and growth prospects. The financial director plays a crucial role in collaborating with legal and accounting teams to prepare a robust and accurate prospectus. This document must adhere to regulatory requirements, present the company's financials transparently, and provide a compelling investment thesis that appeals to investors.
Implement Effective Investor Relations:
Maintaining strong relationships with investors is vital for a successful IPO and subsequent post-IPO performance. The financial director should develop a comprehensive investor relations strategy, including roadshows, investor presentations, and ongoing communication. Timely and transparent disclosure of financial results and material information is crucial to build trust and credibility with investors.
Taking a company public through an IPO is a multifaceted and complex process. As a financial director, your expertise in financial management, strategic planning, and investor relations is pivotal in guiding.