What technologies are being developed today to make a person immortal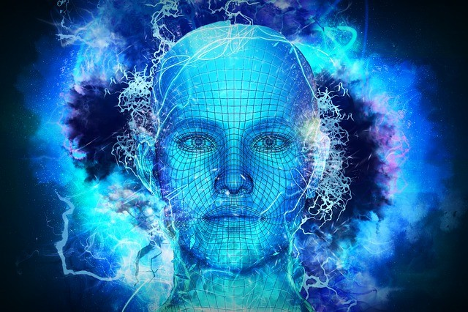 What technologies are being developed today to make a person immortal
What technologies are being developed today to make a person immortal? The idea of immortality has fascinated humanity for centuries, and advancements in technology have brought us closer than ever to achieving this seemingly impossible dream. While true physical immortality may still be beyond our reach, scientists and researchers are exploring various technologies that could significantly extend human lifespans.
From regenerative medicine to artificial intelligence, here are some of the cutting-edge technologies being developed today in the pursuit of immortality.
Regenerative medicine is a field that holds great promise for increasing human lifespans. Scientists are studying the regenerative abilities of certain animals, such as the axolotl, which can regrow entire limbs, to understand how we might harness similar abilities in humans. Stem cell research is another area of focus, as it has the potential to repair and rejuvenate damaged or aging tissues and organs.
The development of tissue engineering techniques is also progressing, aiming to create replacement organs that can be transplanted into individuals, thus extending their lifespan.
Artificial intelligence (AI) is another technology that is being leveraged to extend human lifespans. AI algorithms can analyze vast amounts of medical data and identify patterns and correlations that humans might miss. This can lead to earlier and more accurate diagnoses of diseases, allowing for more effective treatments. AI is also being used to develop personalized medicine, tailoring treatments to an individual's genetic makeup and specific health conditions.
Furthermore, AI-powered robots and virtual assistants can provide personalized care for the elderly, enhancing their quality of life and potentially extending their years.
Nanotechnology is a field that deals with materials and devices on an incredibly small scale, often at the nanometer level (one billionth of a meter). Scientists are exploring the potential of nanotechnology to combat aging and prolong human life. One area of focus is nanomedicine, where nanoparticles are used for targeted drug delivery, allowing for more precise and effective treatments.
Nanotechnology could also be used to repair and regenerate cells and tissues at the molecular level, potentially reversing the effects of aging and extending lifespan.
Advancements in genetic engineering are also paving the way towards increased lifespans. Researchers are studying the genetic components of aging and developing interventions to slow down the aging process. Gene editing technologies like CRISPR-Cas9 hold immense potential for modifying and repairing genes associated with aging-related diseases.
By editing out or correcting these genetic defects, it may be possible to extend healthy lifespans significantly.
Another avenue being explored is the concept of uploading one's consciousness into a digital format, often referred to as mind uploading or whole brain emulation. While this idea remains highly speculative, some researchers believe that by mapping the brain's neural connections and transferring them to a computer system, a person's consciousness could potentially be preserved beyond the lifespan of their physical body.
It's important to note that while these technologies hold promise, the quest for immortality is a complex ethical and philosophical issue. Questions regarding overpopulation, inequality, and the nature of human existence need to be considered. Additionally, the ultimate goal should be to enhance the quality of life rather than merely prolonging it.
As these technologies continue to develop, society will face important choices about how to ethically and responsibly incorporate them into our lives.
In conclusion, various technologies are currently being developed to extend human lifespans and potentially achieve a form of immortality. From regenerative medicine to AI, nanotechnology to genetic engineering, researchers are pushing the boundaries of what is possible. While true physical immortality may still be out of reach, these advancements offer hope for longer, healthier lives.
As we navigate the path towards extended lifespans, it is crucial to consider the ethical implications and ensure that our pursuit of immortality is accompanied by wisdom and compassion.