What is the difference between mixed, virtual and augmented reality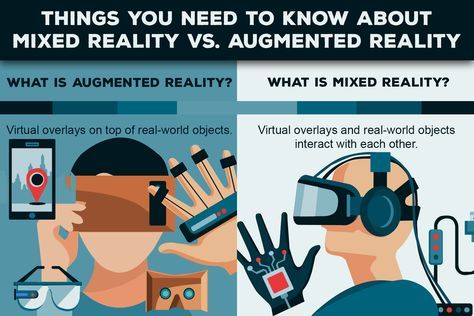 What is the difference between mixed, virtual and augmented reality
Mixed, virtual, and augmented reality are three distinct technologies that have gained significant attention in recent years. Each of these realities offers a unique experience to users, blurring the lines between the physical and digital worlds. Understanding the differences between these three technologies is crucial for anyone interested in the immersive and interactive possibilities they present.
Let's start with virtual reality (VR). VR is a simulated experience that transports users into a completely digital environment, effectively replacing their perception of the real world. By wearing a VR headset, users can enter a three-dimensional space that can be entirely computer-generated or a combination of computer-generated and real-world elements. In VR, users are isolated from their physical surroundings and immersed in a virtual realm where they can interact with objects, explore environments, and engage in various activities.
VR is commonly used in gaming, training simulations, virtual tours, and therapeutic applications.
Augmented reality (AR), on the other hand, overlays digital content onto the real world. AR enhances the user's perception of reality by adding computer-generated elements such as images, videos, or 3D models to their immediate environment. Unlike VR, AR does not replace the real world but instead supplements it with virtual elements. AR experiences can be accessed through devices like smartphones, tablets, or specialized AR glasses.
This technology has found applications in fields such as gaming, education, navigation, and advertising, allowing users to interact with virtual objects while still being aware of their real-world surroundings.
Mixed reality (MR) is often used interchangeably with the term "extended reality" (XR) and represents a combination of virtual and augmented reality. MR allows users to interact with digital content in a more seamless and integrated way, blending the virtual and physical worlds together. In mixed reality, virtual objects are anchored to the real world and can interact with physical objects or surfaces.
This technology enables users to see and interact with digital content as if it were a part of their actual environment. MR is particularly valuable in areas like design and architecture, where users can visualize and manipulate virtual objects in real-world settings.
In summary, virtual reality immerses users in a fully computer-generated environment, augmented reality overlays digital content onto the real world, and mixed reality combines virtual and real-world elements to create an interactive and immersive experience. Each of these technologies has its unique strengths and applications, and as they continue to evolve, they will undoubtedly shape the way we interact with and perceive the world around us.